New Feature - Dynamic Forms
I'm pretty excited about the release of a new feature for Olive called Dynamic Forms. As the name suggests, you can now create electronic forms based on your paper based documents. Imagine not having to lug around folders of cumbersome documents to have clients sign out in the field! 
Need a client release form that needs to be signed? No problem. Create the form in the Admin, place the form at the desired section, and you will be ready to have your clients sign the form on your favorite mobile device!
Want to see how this works? Let's walk through this to see how at all works and what a signature on a mobile device looks like.
Form Building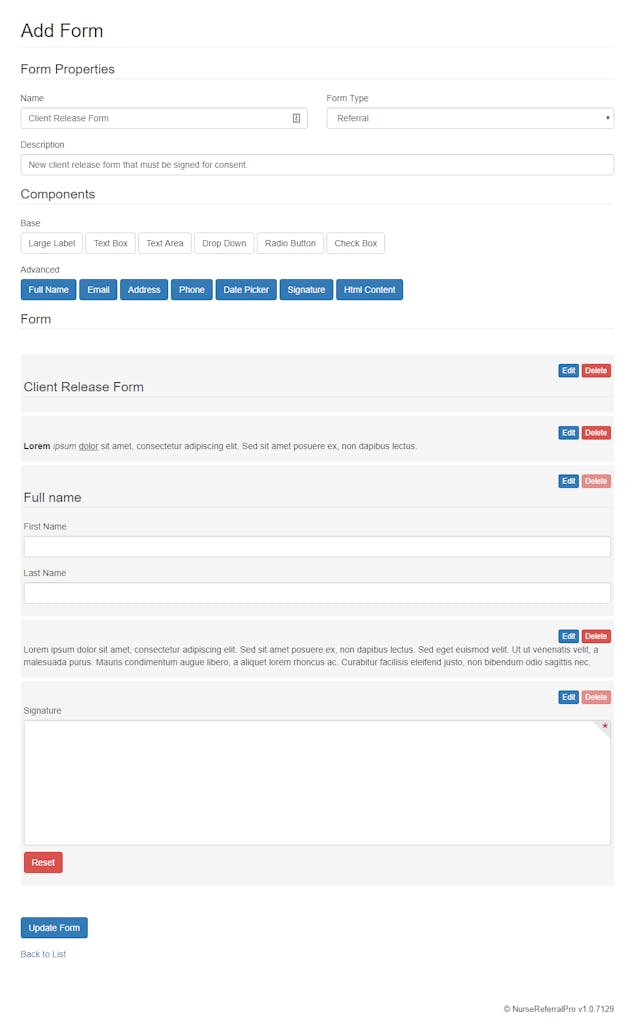 Signing
Once you are happy with the design of the form, go ahead and save the form which you make the form live, and ready to use. In the example above, the form has been placed at the referral page and it looks like this inside the forms tab.

The screen shot below shows what the form will look like filled out after a client signs it with their finger.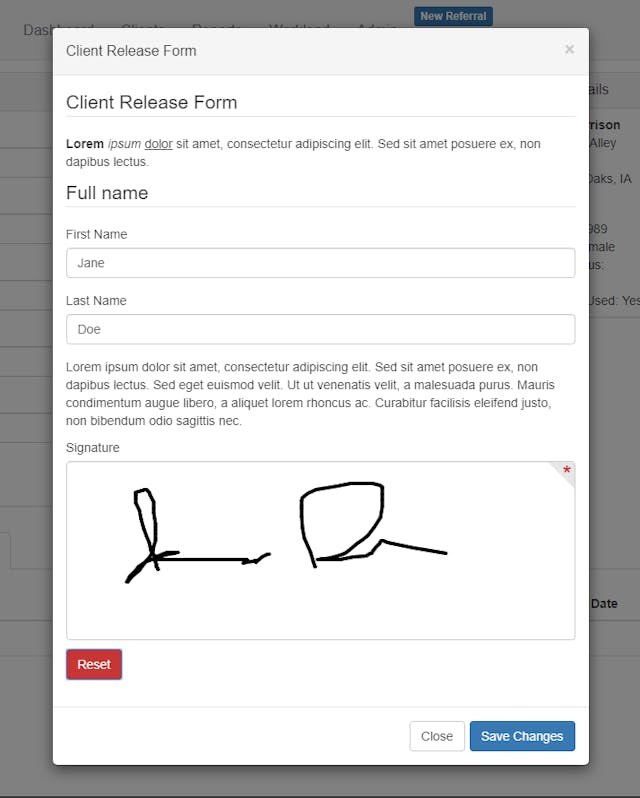 Conclusion
Building the client release form is just one example of how you can create a dynamic form that can help streamline your case managers workflow. How about something more complicated like an Edinburgh Postnatal Depression Scale (EPDS) form?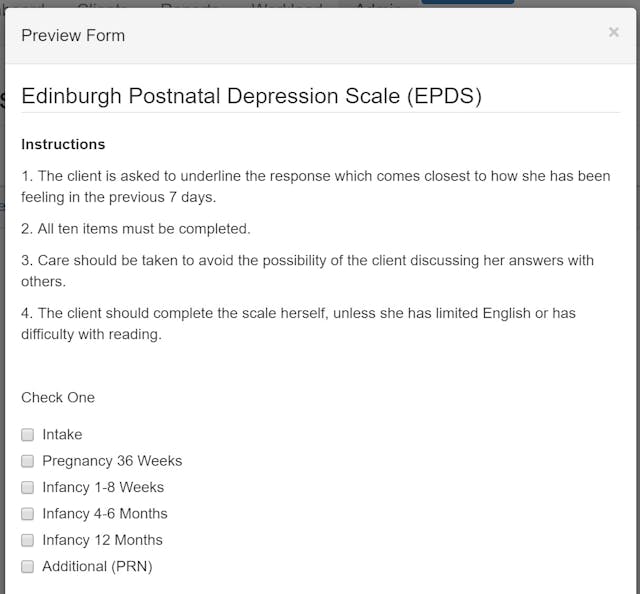 The building of the Edinburgh Postnatal Depression Scale form is for another time. ;-) I'm sure you can think of a lot of other paper-based forms that could be made into electronic forms.