New Feature - Time Survey
We have been hard at work making Olive better by the day. Today, we'd like to introduce you to a new feature we rolled out called, 'Time Survey.' The Time Survey feature allows users to track their time based on activity codes and programs such as FFP for MCAH, CCS, CHDP, and AFLP, to name a few. Time surveys are prepared on a weekly basis. We built an entire workflow around logging, submitting, approving and/or rejecting staff's time. 
The screen below shows you how you log time. Select an activity code, then select a program to which the time should be allocated.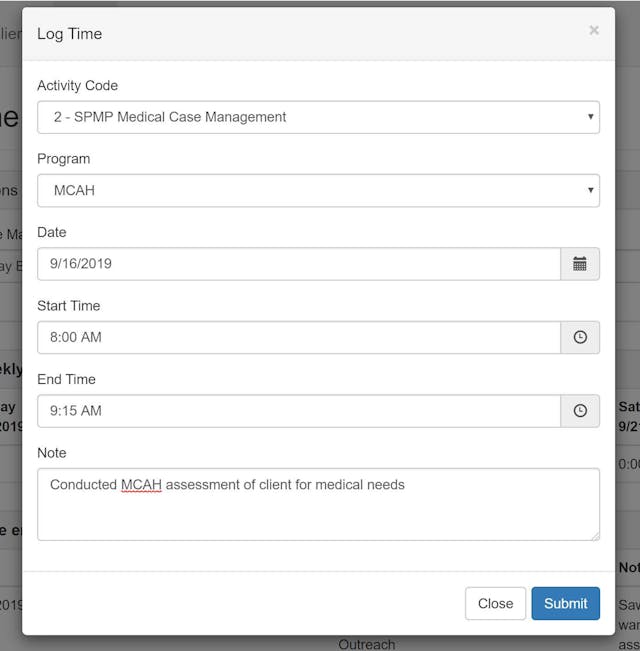 Once time has been logged, your timesheet will look like this.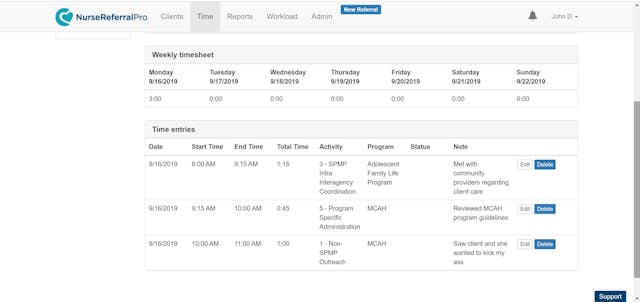 A week begins on Monday and ends on Sunday, but a time survey can be submitted at any time for a supervisor to review. If the time survey looks good, the supervisor can approve it. If not, they'll reject it with a note for the time surveyor to review and correct. Time surveys are late based on what the program rules are.. We also built-in reminders that can be sent via email and notifications if there has been a rejection or a late time survey that needs to be submitted. We built a nice report for administrators to view and export time survey data for other program reporting needs as well.
This time survey feature is really going to be helpful for our customers that need to track hours for their programs in a centrally located system. Forget the pen and paper-based reporting and start logging your time via your favorite device, whether it's your work computer, laptop or mobile device.